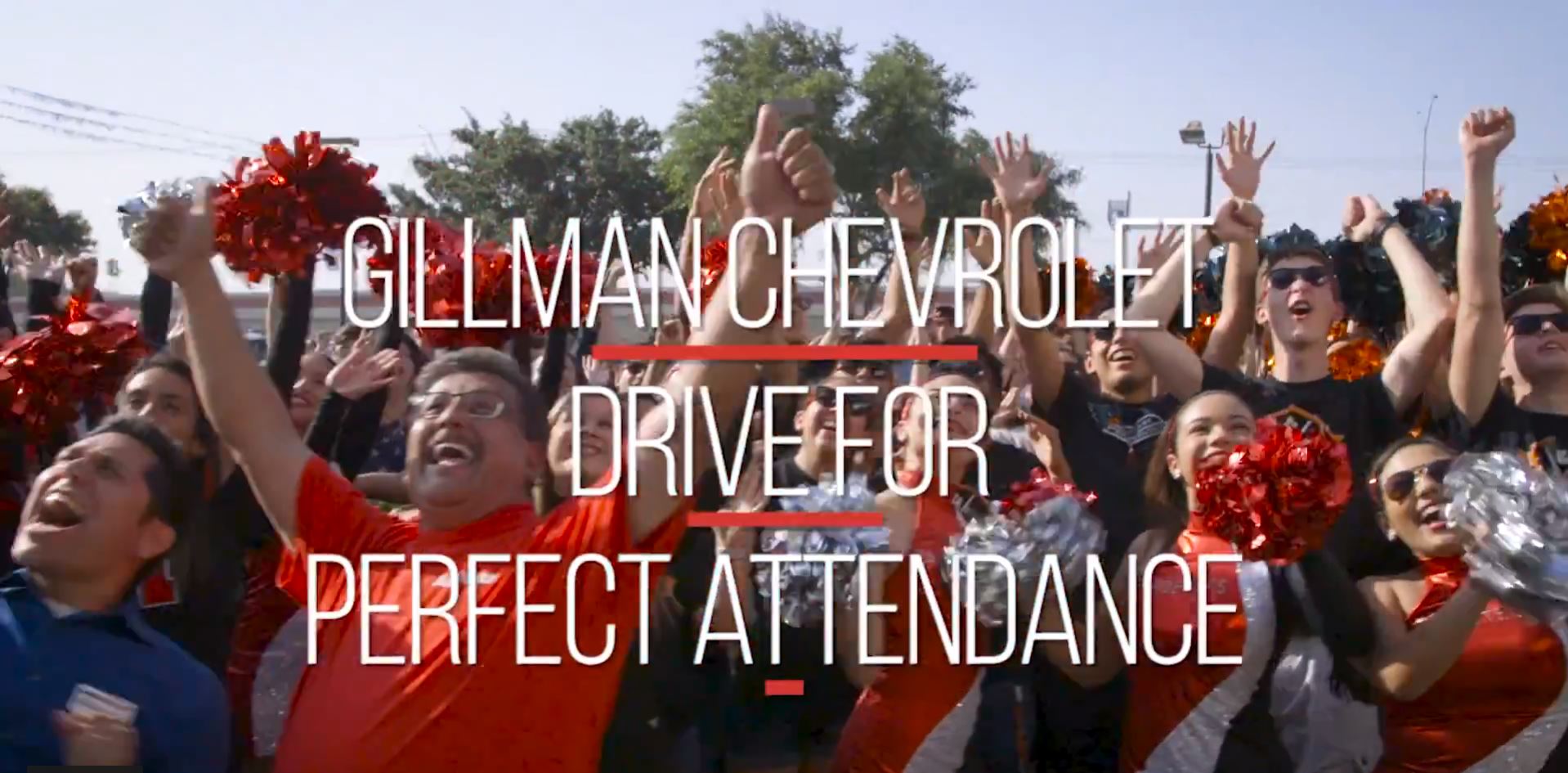 Like the automaker we proudly represent, we value perfection. In fact, we do more than hold perfection near and dear. We reward it.
We believe the drive for perfection starts at a young age. That's why we created the Drive for Perfect Attendance Awards Ceremony. This annual event is intended to reward students in the Harlingen school district for not missing a single day of school in the current school year.
This year's Drive for Perfect Attendance Awards Ceremony will be held at our Harlingen, TX Chevy dealership on May 3, 2019. The fun-filled event will start at 5:30pm, and all Harlingen CISD high school students and their families are invited to attend.
During the ceremony, you'll be entertained by local school mascots, cheerleaders, and drumlines. You can enjoy some free food and grab a snow cone or two as well.
Sophomores, juniors, and seniors enrolled in the Harlingen CISD who have perfect attendance will have the chance to win some valuable prizes during our upcoming Drive for Perfect Attendance Awards Ceremony. Here are just some of the rewards eligible students can win:
13-Inch MacBook Pro

Microsoft Surface Pro

iPad Mini

10 $250 Gift Cards
While that's certainly a laudable list of prizes, the list doesn't include the grand prize. The grand prize for this year's Drive for Perfect Attendance Ceremony is a 2019 Chevrolet Sonic. That's right! We're rewarding one lucky student who has perfect attendance with a new Chevy Sonic.
Just like you shouldn't miss school, you shouldn't miss our awards ceremony. That's because you have to be present to win one of the prizes that will be given away.
Of course, there's no reason to wait if you want to reward a student in your family with one of our Chevy trucks, such as the 2019 Chevy Silverado 1500. Shop with Gillman Chevrolet Harlingen today.