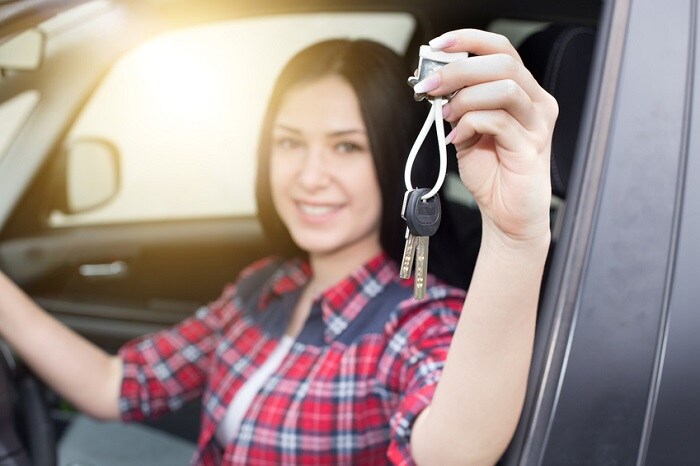 One of the great things about having a teen driver in your family is knowing your child can now get around town on his or her own. When your teenager can drive, it can free up a lot of your time. You can only enjoy that time if your child has a vehicle to drive, however.
Of course, getting any car for your teen driver just won't do. You want your kid to have an automobile you'll be comfortable with. You'll also want your teen to have a car that he or she will be proud of. To find a vehicle you'll love as much as your teenager does, we encourage you to look through our inventory of the latest Chevy cars.
Whether you view our inventory online or in-person, you'll see various Chevy models that are perfect for teens, such as the 2019 Chevy Cruze. Available in both compact sedan and hatchback form, the new Chevrolet Cruze is offered multiple trims. Parents who want their kid to be connected and accessible at all times will enjoy knowing the Chevy Cruze is equipped with an onboard Wi-Fi hotspot, a seven-inch touchscreen, Bluetooth™ connectivity, Apple CarPlay™, and Android Auto™.
If your teenager is close to college age, you might want to think ahead to when your kid will leave home with all their gear and get an SUV. The 2020 Chevy Equinox is a smart pick for parents who want to ensure their teen has an automobile that's versatile and roomy enough to get them through their college years and beyond.
When you're ready to buy or lease a Chevy vehicle for your teen driver, you should visit our Harlingen, TX Chevrolet dealership. We look forward to helping you pick a Chevy car for your teenager at Gillman Chevrolet Harlingen soon!