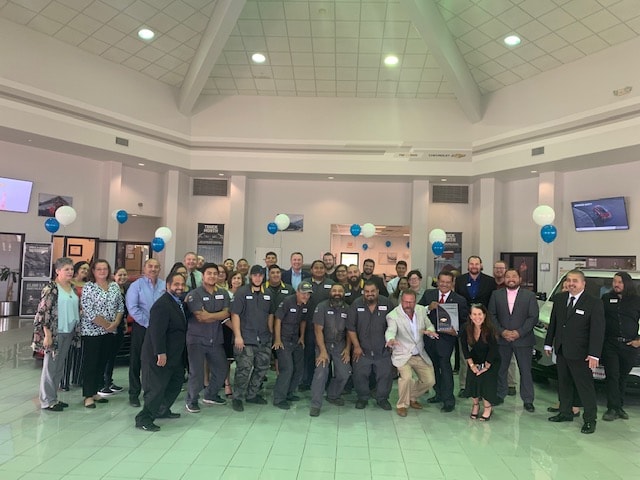 Every day, we do our best to wow our clients. We impress area drivers with the Chevy cars in our new car inventory, for example. We dazzle people with the Chevy parts we sell and the services we offer in our Harlingen, TX Chevrolet service center. Of course, the experts in our Chevy finance center thrill motorists with auto loans and lease packages, too.
No matter what we're doing, our team shines when it comes to customer service. We know customer service doesn't end at our property line. That's why you'll see us involved in so many community events year after year—customer service is best exemplified by giving back to the community we share with you.
We don't do the things we do for recognition. We do them because they're the right things to do. Even still, it feels great when our team is recognized for their efforts.
Right now, we're proud to tell you that Gillman Chevrolet Harlingen has earned the highest award the Chevy brand hands out—the Mark of Excellence Award. This prestigious award is only given to the automaker's top 10 percent of dealers.
To earn the coveted Mark of Excellence Award, a dealer must have posted a year-over-year increase in sales. A dealer must also excel in customer service, with online reviews documenting the dealer's stellar customer service.
While earning the Mark of Excellence Award is a testament to our staff's many talents, it's also proof of our commitment to exceeding your expectations with everything we do. For these reasons, we want to thank our team and the members of our community for helping us earn the Mark of Excellence Award.
Whenever you're in the market for a new vehicle like a 2019 Chevrolet Traverse, shop with our award-winning Chevy dealership!