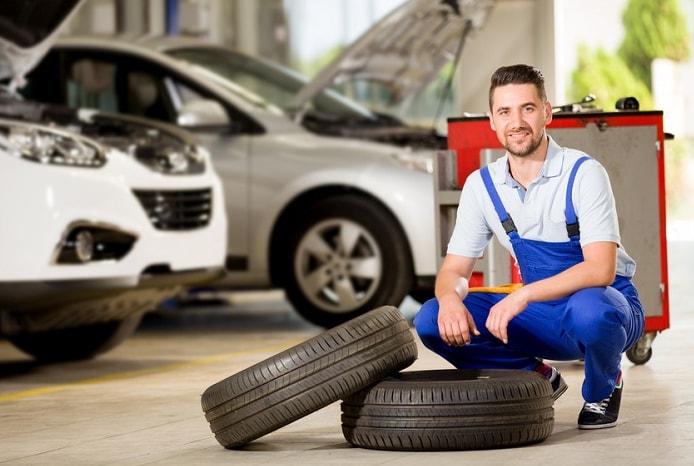 When you think about the number of times your tires have to go around and around to get you from one location to another, it's easy to understand why they may need your attention every so often. More accurately, it's simple to grasp why you'll need to bring your vehicle into our
Harlingen, TX Chevrolet service center
for some tire care from time to time.
While it's common knowledge that you need to change your vehicle's oil regularly, many people overlook the importance of caring for their tires in a similar manner.
Tire care and maintenance
are crucial because they can help keep you safe on the road and improve your fuel economy.
Your tires are what keep your car in contact with the road. For this reason, it's vital that your tires are in good condition for you to stay safe during your travels. If your tires don't have enough tread, they may not be able to have a sufficient "grip" on the road, which can be an even bigger threat to your safety when the roadways are slick.
When your tires have unusual wear patterns or they're not inflated properly, it can take a toll on your vehicle's fuel efficiency. Tires that don't have the right air pressure will wear unevenly and they won't last as long as tires that have the appropriate level of air pressure.
Did you know that a tire that's left underinflated by 20% for an extended period will likely have a lifespan that's 20% shorter than a tire that has the right air pressure? That means a tire that's supposed to last 60,000 miles will have to be replaced 12,000 miles sooner than it should have to be.
Whether you drive a 2019 Chevy Tahoe, a
2019 Chevy Cruze
, or an older Chevrolet car, bring your vehicle to Gillman Chevrolet Harlingen for a summer tire check today.