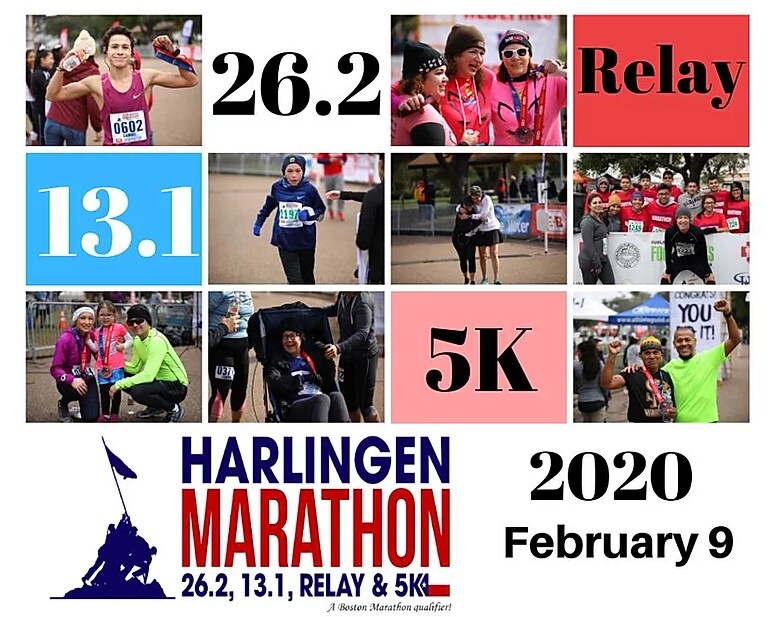 2020 has officially arrived, which means it's an ideal time to create new goals and work on resolutions. It's also a great time to visit Gillman Chevrolet Harlingen to take home a new Chevy model. We're celebrating a bit of both as we prepare to attend the Harlingen Marathon in early February. Join us as we cheer on the runners and get to know our new and used car dealers in Harlingen.
What to Know About the 2020 Harlingen Marathon
The Harlingen Marathon is a full weekend celebration of Harlingen, TX, as a community and runners and non-runners alike. If you're on the fence about signing up, you plan to be there to support friends and family, or you're curious what the weekend has in store, here's a look at some important details.
? This is the third annual Harlingen Marathon.
? The main event is the marathon, but race days also include half-marathon, two- and four-person relay, and 5K participants.
? Packet pickup is from 10:00 a.m. to 6:00 p.m. on Saturday, February 8. The location is TBD.
? The actual race is on Sunday, February 9, 2020, at Lon C Park, located at 1204 Fair Park Blvd.
? Marathon and four-person relay participants should be at the start line at 6:30 a.m.
? Half-marathon and two-person relay runners will start at 7:00 a.m.
? 5K runners will begin at 8:00 a.m.
While the race is just around the corner, registration is still open. Visit the race site for details on signing up and other race-day specifics as the event nears.
We hope to see you over marathon weekend and at our Chevy dealership in Harlingen, TX. We have some great specials and incentives to tell you about, and we're always eager to help you with your current automotive needs.