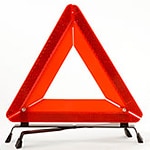 The hope of most of us is that we go through life never having a car accident, but unfortunately, this may not be the case. Being involved in a car accident can be very costly, stressful, and dangerous. How prepared you are for this situation can be important. Our team at Gillman Chevrolet Harlingen is here to offer advice and assistance so pay us a visit. Here are some tips on what to do if you're in an accident.
• Make sure you're in a safe place to prevent further injuries.
• Check out all parties for injuries.
• If necessary, call 911.
• Fill out an accident report and provide insurance information.
• Notify your insurance company of the accident.
• Have your vehicle repaired as soon as possible.
• If injured, see a medical professional as soon as possible.
We would love the opportunity to offer some safety tips and show you our inventory of vehicles. Come to our Harlingen shop and test drive a vehicle while you're here.