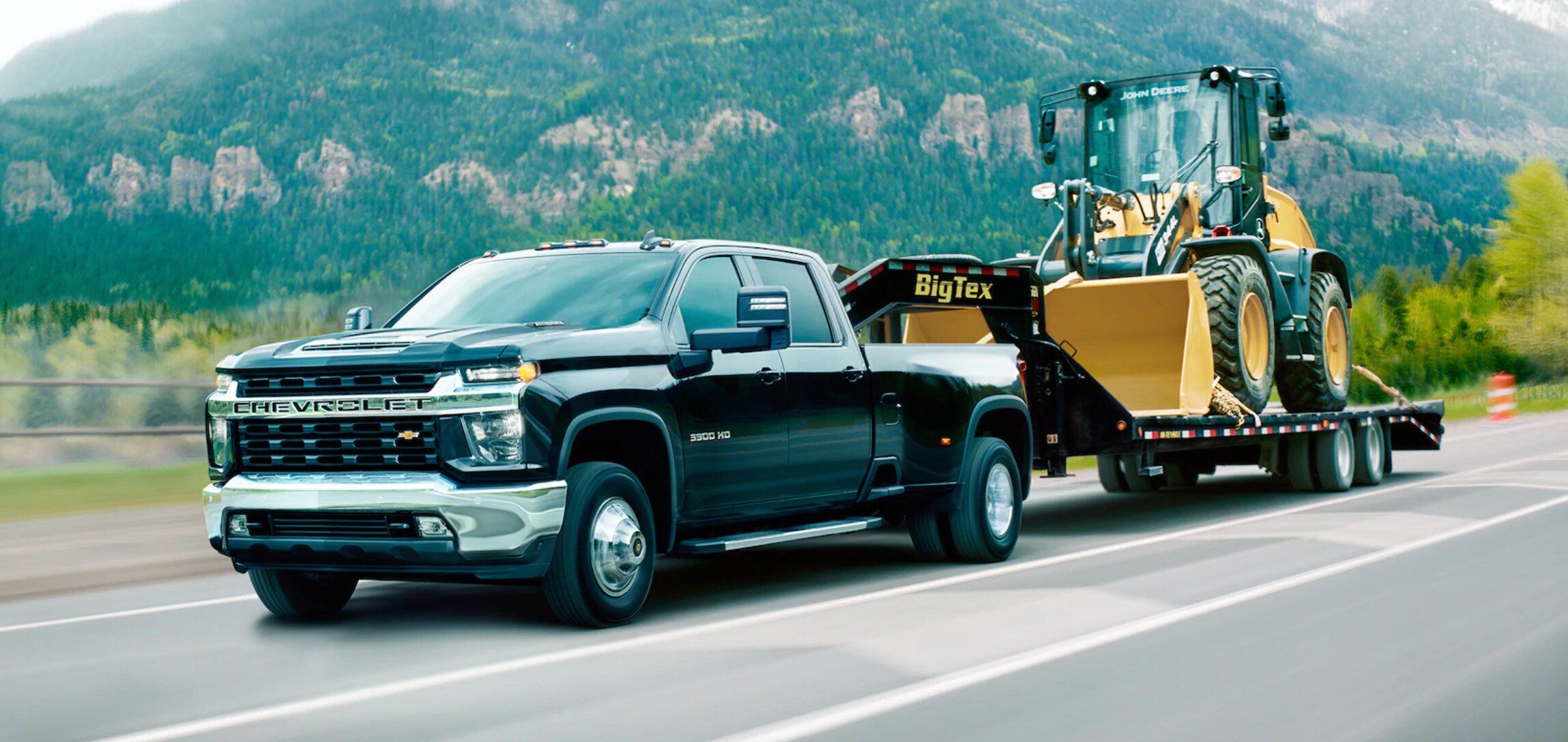 Whether you're a construction worker, a contractor, or just somebody with hefty towing needs, you're going to want a heavy-duty pickup truck that can handle the job. Here at Gillman Chevrolet Harlingen, our dealers will tell you that the Chevy Silverado trucks have been a fan favorite for decades, and the new 2020 versions are more powerful than ever. At the top of the Silverado hierarchy is the massive
2020 Chevy Silverado 3500 HD
, which has a work-ready combination of heavy-duty engine power, towing capability, and advanced trailering technology.
The Drive to Get the Job Done
The 2020 Chevy Silverado 3500 HD offers the most robust powertrain lineup ever. The base engine is the all-new 6.6-liter V8 gasoline engine that features best-in-class standard torque of 464 lb-ft, as well as 401 horsepower, direction injection, and variable valve timing. With this engine, you can tow up to 17,370 pounds.
Next up is the legendary Duramax 6.6-liter Turbodiesel V8 engine that includes a segment-exclusive air induction system and a variable geometry turbocharger. Thanks to these advanced features, this engine cranks out an incredible 910 lb-ft of torque, 445 horsepower, and is able to tow up to 35,550 pounds.
Towing Confidence for the Drive Ahead
This new Chevy truck lets you tow heavy loads with ease. Towing can be tricky, which is why the truck offers up to 15 camera views in order to make it easier to get hitched up and maneuver into tight spots when it's time to park. Additionally, the truck includes the segment-first Advanced Trailering System, which lets you create customized trailer profiles to monitor important functions, from hitching to driving.
If you want to try out the legendary power of the 2020 Chevy Silverado 3500 for yourself, head into Gillman Chevrolet Harlingen today.
Generate the CSS style for border radius, fonts, transforms, backgrounds, box and text shadows with the online CSS code generators.
#BBD0E0 »