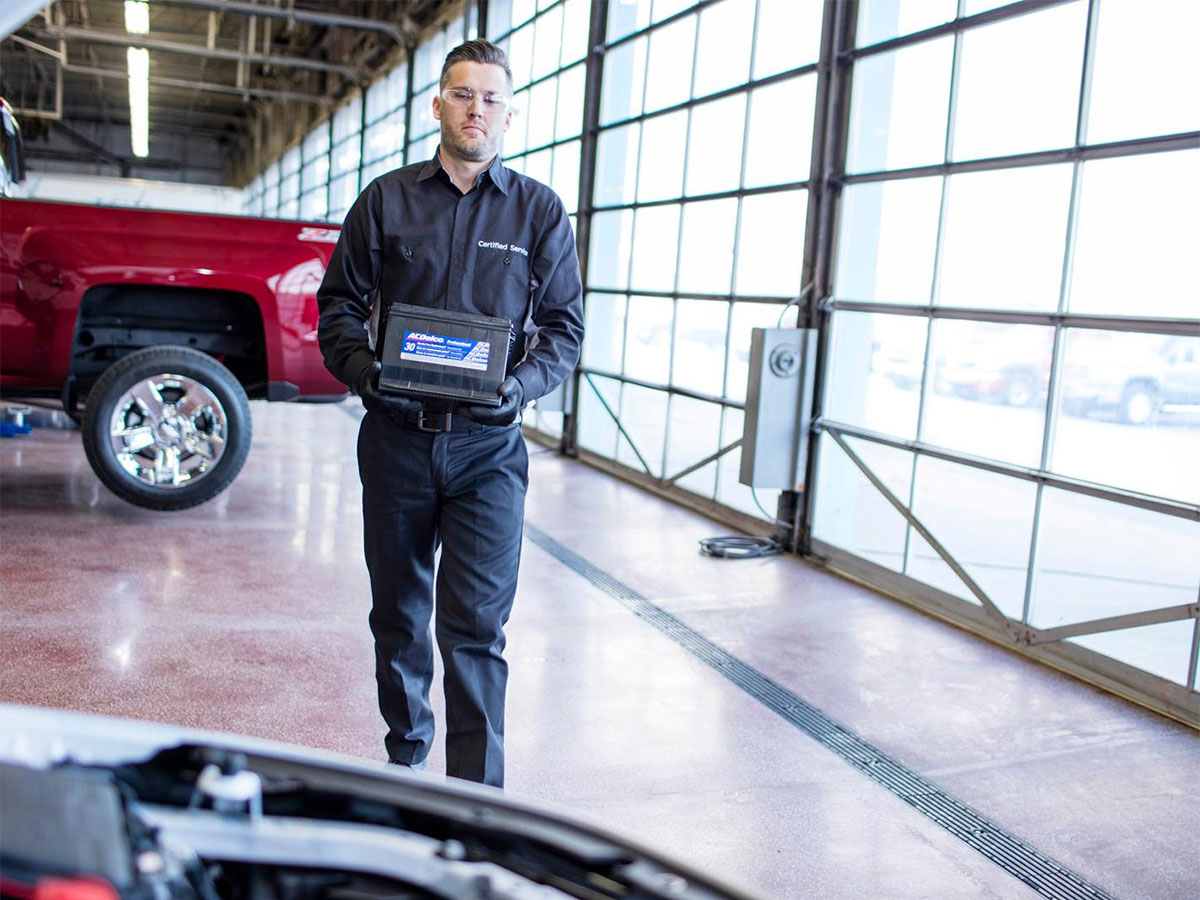 If you don't know much about car batteries, you might ask, "Is there a Chevy dealer near me who can explain why I need to pay such close attention to my vehicle's battery?" While some people may tell you it's the engine, your battery is the real "heart" of your car. That's because the battery is single-handedly responsible for starting your engine and supplying power for your automobile's electrical features.
Causes of Battery Wear, and Battery Care Tips
When you visit our Chevrolet parts center to look at the batteries we sell, we'll explain that it's reasonable to expect a given battery to least six years or so. While that's true, many factors can influence how long a battery actually lasts.
Whether you drive a new Chevy vehicle like a 2019 Chevrolet Traverse or you have a used Chevy model, the weather can have an impact on your battery's lifespan. While you may think the opposite, car batteries generally last longer in cooler climates than they do in hotter areas. Warmer temperatures cause batteries to lose water, which can lead them to expire earlier than they would otherwise.
Your driving habits will also influence your battery's longevity. If you don't drive often enough, it can shorten your car's life. Similarly, failing to maintain your battery can cause it to expire prematurely. When you bring your car into our Harlingen, TX Chevy service center, our factory-trained technicians will give your battery all the TLC it needs, such as removing corrosion and checking the battery's water level.
Reasons to Service at Our Chevy Dealership in Harlingen, TX
Convenience is the number one reason area motorists trust the professionals in our state-of-the-art Chevy service center to handle the routine maintenance and repairs their cars need. Our Chevy service center is open six days per week, including Saturdays. We have generous hours of operation, which makes it a breeze to get your car worked on when it's convenient for you.
In addition to having convenient hours, we make it affordable to bring your vehicle to our location for service by offering Chevy service specials on our website. Our specials change regularly so always check our website for the latest deals when your car needs service.
Would you like to learn more about why you should have your car-and your battery-serviced regularly by the experts in our Chevy service center? For more information, contact or visit Gillman Chevrolet Harlingen today.