As Car and Driver pointed out when the 2020 Chevrolet Corvette was first announced, there's a formula that's served the car and the Chevrolet brand well for more than 60 years: a strong and light fiberglass body, RWD, and a front engine. Well, until now. The new Chevrolet Corvette doesn't just look different here at Gillman Chevrolet Harlingen; it brings possibly the biggest - and best - change in its history.
2020 Chevrolet Corvette Details
The composite body and rear-wheel drive are still there, so what does the 2020 Chevy Corvette have that justifies that bold claim? Two words: mid engine. Changing to a mid-engine layout in the C8 generation makes this car handle and accelerate better, while also improving stability over the C7 car.
That's not all that's new. The 6.2 liter V8 engine can be had in two states of tune. With the standard exhaust system, you're getting 490 horsepower and 470 lb.-ft. of torque (35 more horsepower than the C7). But you can and should spring for the Z51 package; its performance exhaust gives a five-horsepower boost, plus you get performance tires mated to upgraded brakes and suspension.

2020 Chevrolet Corvette Safety and Special Features
There are three distinct trims for the new Chevy Corvette. The 1LT trim has a ten-speaker Bose audio system, pushbutton start, and eight-way power seats, as well as a customizable digital instrument cluster. The upper trims add amenities like ventilated seats, nicer leather, a heads-up display, and navigation. You can also compliment the aforementioned Z51 package with options like a front-end lift system (it protects your front end from dents and dings on uneven ground) or Magnetic Ride Control suspension.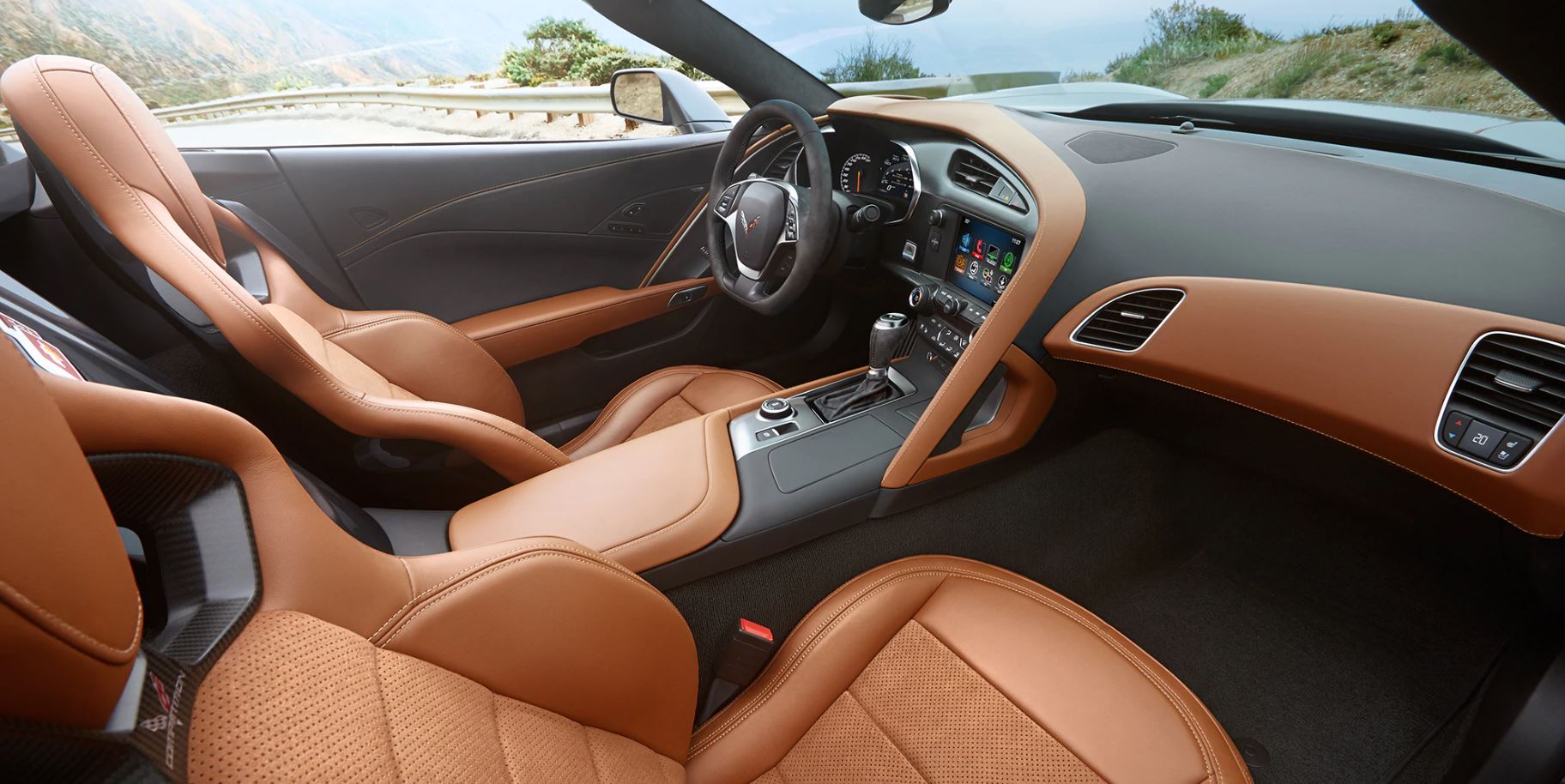 Buying a 2020 Chevrolet Corvette
You can look at the new Chevy Corvette one of two ways: you can lament that they don't build them like they used to, or you can take it all in and come to the realization that sometimes, change is a very good thing. Everything in this car - from its performance down to its cabin layout - is driver-oriented, and it succeeds on every level. There's nothing - no other new Chevy model, and certainly nothing from the competition - like it on the road. See it at Gillman Chevrolet Harlingen. We're located at 16408 US Highway 83. Test drive responsibly!