We all know the expression "where the rubber meets the road." However, there are many parts helping your engine and tires do their respective jobs, and your vehicle's suspension system is truly an unsung hero in this respect. For that reason, let's look at the anatomy of car suspension, and when you should get Chevrolet service here at Gillman Chevrolet Harlingen.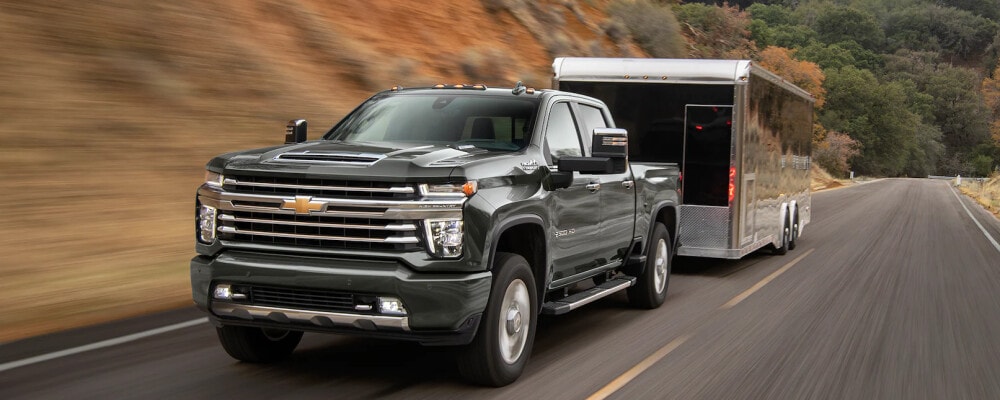 Components of a Car's Suspension System
The suspension system of a Chevy Silverado 1500 is going to be built much differently than that of a Chevrolet Corvette. For all their differences, however, they share a number of the same components. If you have questions about any of these Chevy parts, just ask and we'll explain what they're doing in more depth. 
Springs (typically coil, leaf, or torsion bar springs)
Shock absorbers and dampers that limit spring motion and "bounce"
Struts that support the weight of the vehicle and its contents
Anti-sway or roll bars that limit lateral movement, especially when turning
Rods and links that connect different suspension components
Joints, bushings, and bearings that give the suspension system necessary freedom of movement
What Does the Suspension Do?
The next question is, "What are all those components actually doing?" Quite a bit, and each new Chevy model places demands on its suspension in different ways.
Improved handling
Load leveling
Reducing highway noise
Controlling roll and bounce
Ensuring traction and accurate steering
Preserving your brakes and tires
Maintaining your wheel alignment
Signs of Suspension Trouble
Shocks and struts need replacement every 50,000 to 100,000 miles. In the meantime, watch out for the following signs of suspension trouble. 
Your vehicle sags to the rear, or to one side
It nosedives when you brake
You drift when you're cornering
You notice significant or sustained bouncing when you hit a bump or pothole
You should also have your suspension checked ASAP if you're in even a minor fender-bender
Maintaining Your Car's Suspension System
There are a few steps to ensure proper suspension function.
Have the suspension inspected when you visit your Harlingen Chevy dealership for service
Load your vehicle evenly
Don't overload your vehicle or exceed its tow rating
Maintain proper tire pressure
Get wheel alignment and tire replacements on schedule
Maintain your steering system, too
If you notice any of the trouble signs listed earlier, don't ignore them; visit us right away
Chevrolet Maintenance in Chesapeake, VA
Your suspension is only one of many parts and systems that needs TLC every now and then. From oil changes to batteries and beyond, Gillman Chevrolet Harlingen has you covered, right down to our Chevrolet service specials. Visit us for all your car maintenance and repair needs!