If you're in search of a full-size SUV that delivers generous helpings of performance and interior amenities, it's likely that you've encountered the 2023 Chevrolet Suburban or any of its many competitors, such as the Ford Expedition. While Ford puts up a commendable showing, drivers around our Harlingen, TX Chevy dealership overwhelmingly prefer the Chevrolet Suburban, and we put together this brief guide to understand why this is the case.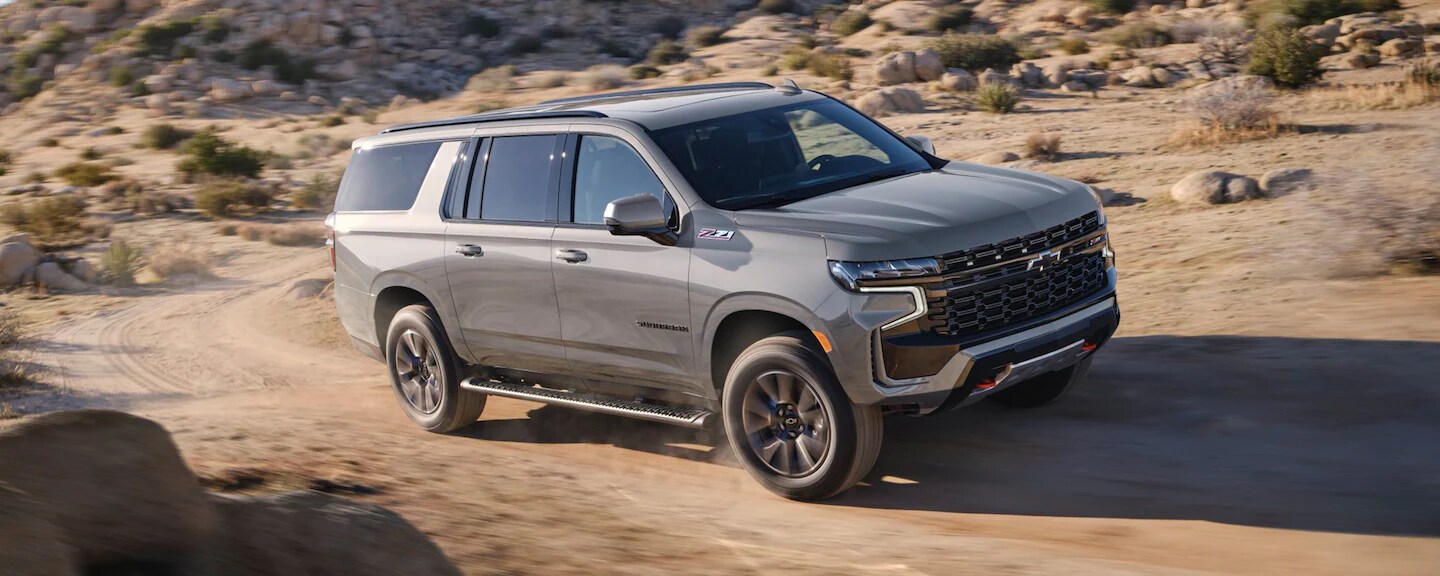 Exceptional Power and Inspiring Efficiency from Chevrolet
When it comes to power, the 2023 Chevrolet Suburban features an awe-inspiring lineup, including a ferocious 6.2-liter V8 engine that produces 420 horsepower and a gutsy 460 lb-ft of torque. Base models of the 2023 Ford Expedition feature a twin-turbocharged V6 engine that, with only 380 horsepower, can't help but seem anemic by comparison.
For the ultimate efficiency, the Chevrolet Suburban is available with a three-liter Duramax turbodiesel engine rated to output 277 horsepower and a robust 460 lb-ft of torque with an astounding 27 miles per gallon on the highways around our Chevrolet dealers. The Ford Expedition offers no diesel powertrain to compare, and its gasoline engines only attain a maximum efficiency of 23 highway miles per gallon.
An Interior Cabin Designed with Comfort in Mind
Inside, the 2023 Chevrolet Suburban delivers comfortable and family-forward luxury with a cavernous 176 cubic feet of passenger volume that handily beats the 172 cubic feet provided by the Ford Expedition. When it comes to hauling cargo, this new Chevrolet model also has its Ford competitor beaten with 144.7 cubic feet of interior storage space with the rear two rows folded down compared to the Ford model's paltry 104.6 cubic feet. Both SUVs feature USB charging ports in each row, but only the Chevrolet Suburban is available with a newer USB-C data port for compatibility with modern smartphones without requiring any expensive adapters.
Test-Drive the 2023 Chevrolet Suburban Today
With such amazing powertrain options and cabin amenities, it's clear why the 2023 Chevrolet Suburban is the most popular choice among drivers in our community. To schedule your test-drive appointment, call or visit us online at Gillman Chevrolet Harlingen today, and start your family's adventure tomorrow!